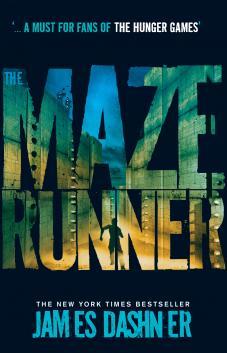 The Maze Runner
(The Maze Runner #1)
James Dashner
Genres:
Dystopia, Sci-Fi, Survival Story
Age Group:
Young Adult
Publication Date:

6th October 2009
Number of Pages:

371
Source:
Bought
Add to your TBR shelf:





When the doors of the lift crank open, the only thing Thomas remembers is his first name. But he's not alone. He's surrounded by boys who welcome him to the Glade - a walled encampment at the centre of a bizarre and terrible stone maze. Like Thomas, the Gladers don't know why or how they came to be there - or what's happened to the world outside.